A Boo-boo
Last weekend, the weather here was GORGEOUS!!!
Unfortunately, it was nothing but a teaser since it was sleeting and freezing all this week. I am however going to be thankful that we do not have fifty feet of snow like the rest of the country at the moment!

After church and a nap on Sunday afternoon, we headed outside to enjoy the temporary Spring. I'll be honest in the fact that I normally just take a book and sit in a chair while Olivia runs wild. I do however look up every once in awhile to make sure she isn't playing in the street.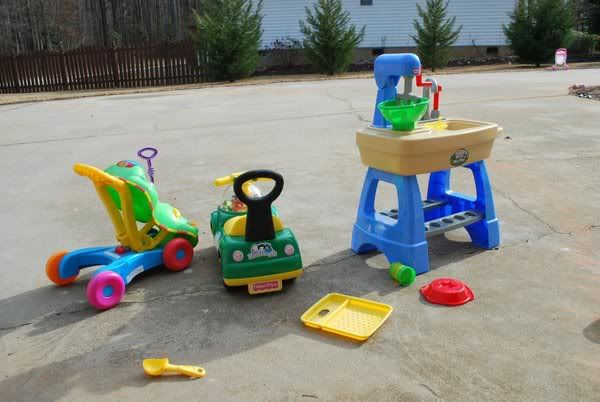 Just kidding....I don't have to worry about that since she is under my feet 24/7.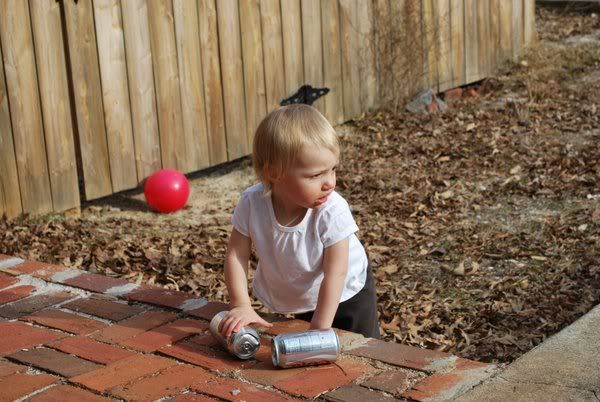 Please do not be jealous of our awesome looking yard....we're still stumped on why we haven't won yard of the month yet!?!?!?

After playing for a little while, Olivia suddenly walked up and showed me hand. She evidently fell and got a boo-boo.

She didn't even shed a tear when it happened. She was pretty proud of it.
And then I shed a little tear because it was a little reminder that my baby is growing up.
But then she decided to go inside and get a diet coke for us.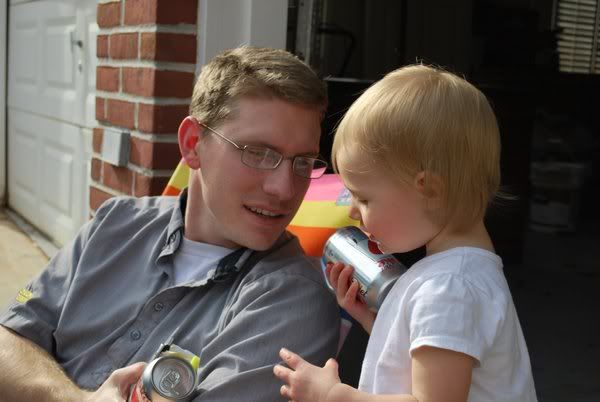 So, then I was a little happy that she's old enough to carry out a diet coke for mommy.
I've taught her well.
For the record, the can is not open. I DO NOT give my kid diet coke or any type of soda. She may or may not occasionally get sweet tea. She will be raised properly! ; )