Your so Vain
First off, I'm watching National Lampoon's Christmas Vacation on tv at this very moment. How random is that? I love this movie! It's hilarious and it is putting me in a Christmas mood. I'm so excited about Christmas this year.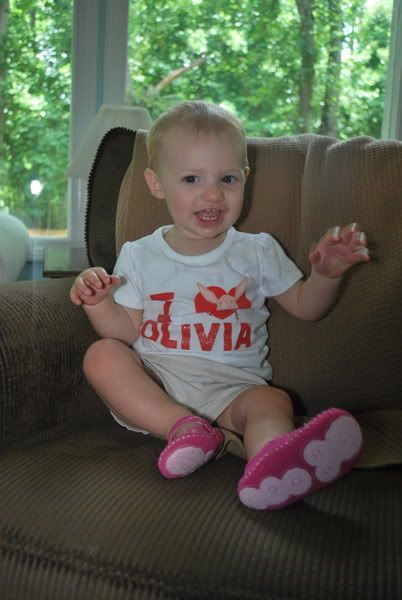 Yep, my kid is so cool, she can wear a shirt that says I love Olivia!
In the week that these shirts have hit the target racks, I've gotten several calls informing me of them and she's already the proud owner of both the white and pink Olivia shirt.

In case your wondering, that is a 2T shirt and yep, it fits! She is extremely long in the waist (just like her daddy) and it looks like that's the shirt size she'll be in this winter. Those little shorts are a old navy 6-12 months. That's how off she is in sizes. The shirt is a tad big on her, but it will be too short before next spring I'm sure.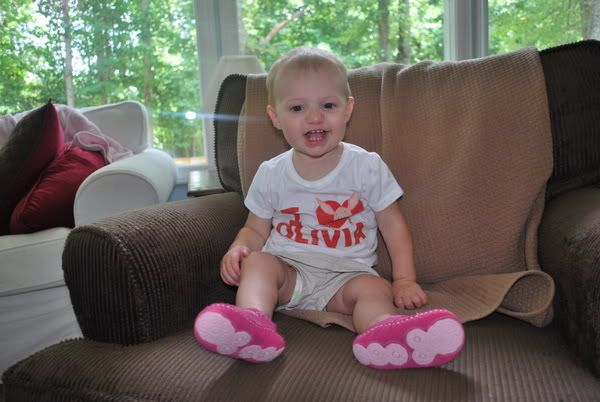 She was telling me something very important. Look at that hand going!

Wonder who she gets that from?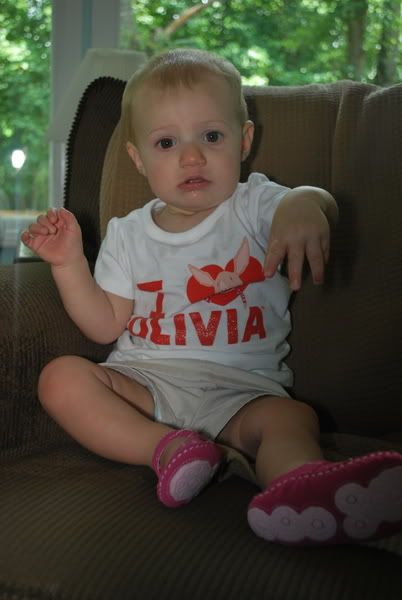 In the past 24 hours, we've realized the fun of the push toy.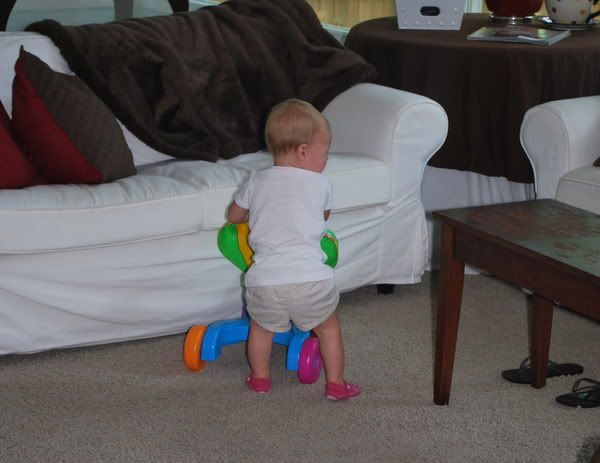 We unfortunately haven't yet realized that it doesn't go anywhere when you push it into something.

Which usually results in this.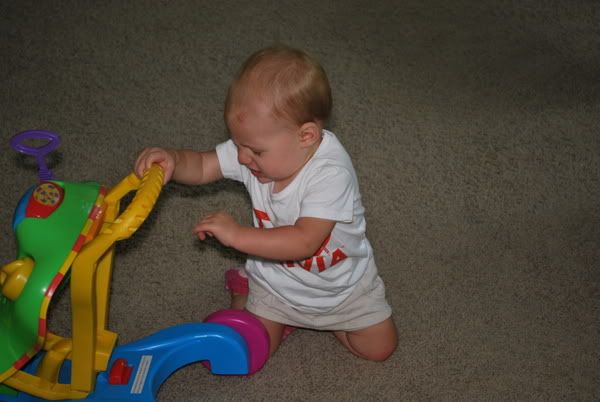 A total breakdown if you couldn't tell.

Whew....I can already tell y'all I'm going to have my hands full with this one!