Well, I've got seven days down and only eleven more to go. You can feel sorry for me, I'll let you.
Today is our last day with daddy at the beach.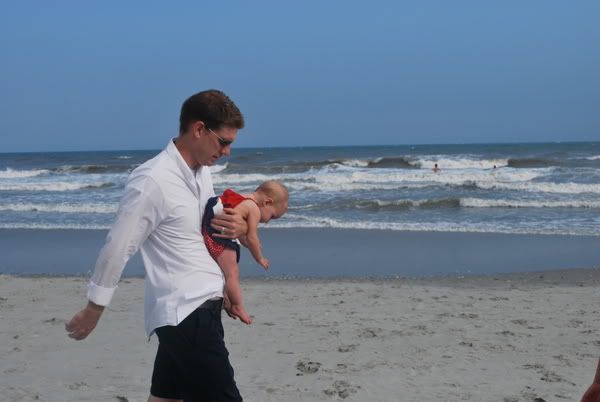 We're pretty sad about that.

We've enjoyed having him around the last eight days. The Pope's had to leave early to pick up their new baby (who by the way is adorable and I'm so sad I won't get to meet him for another eleven days), but David decided to not go back with them and stick around for one last day with us.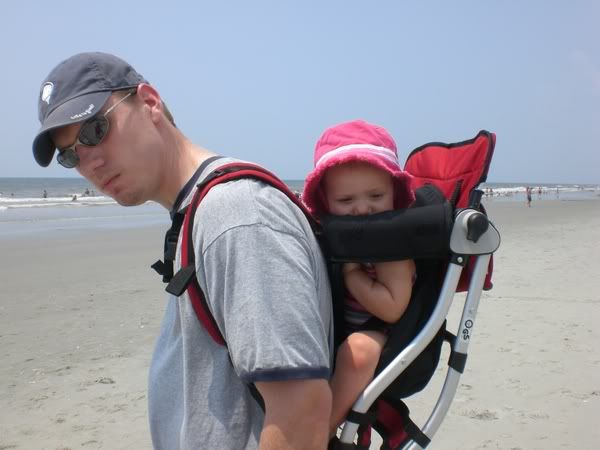 I'm so glad he did.

Poor Olivia doesn't realize she's not going to see Da-da for the next eight days. I'm thankful my family is coming up to keep her distracted.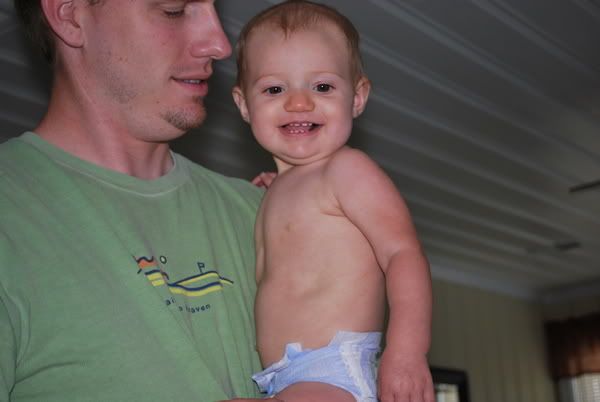 On a completely different note, Olivia started saying da-da a few weeks ago and just started with ma-ma in the last two. I love hearing her call us. She'll stand in her pack n' play whenever she wakes up and call either of us. It melts my heart. I'm completely fascinated by the fact she'll call on just one of us. She never says ma-ma and da-da, its always just one of us. I'm assuming its whoever she wants. I'm loving this stage in her life.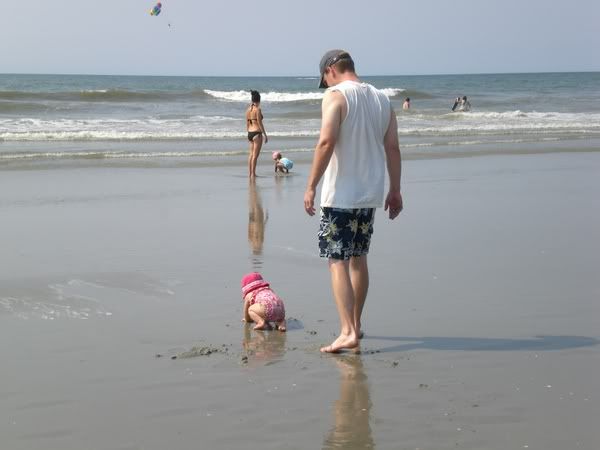 Anyways....last night I went on my first official golf game. Yes, David finally talked me into it and guess what? I actually enjoyed it. I told him it had to be a short course ( a par three he called it) and I was only going for nine to start off. I didn't want to be completely traumatized my first time. It went by faster than I thought it would and I honestly wouldn't have mind playing the rest. I told him I would play the whole course with him when he comes back up in a week. I'm actually excited about it because it's an activity that we can do together now. It gives you some nice quiet time together. We had an hour of uninterrupted time together which is rare. I'm sure we'll be playing more together in the future.
I'm off to clean the house and get ready for our next set of guest, which is funny sounding since it's actually the owners (my Uncle Ron & Aunt Janie) of the beach house joining us tomorrow. I told David I felt like I'm running a bed and breakfast, minus me cooking of course, I am on vacation remember.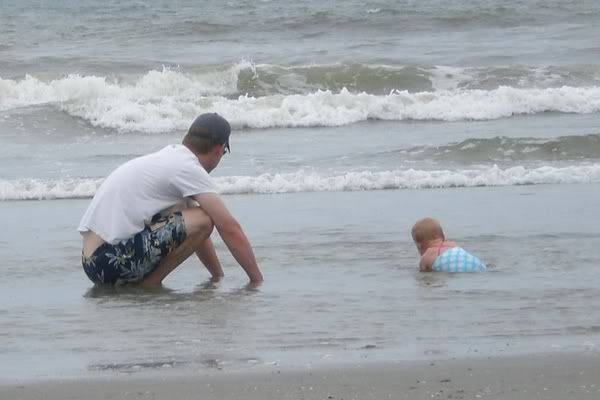 Have a safe trip home Daddy! We"ll miss you more than you know! We cannot wait for you to rejoin us in a week! We love you!!!