The Falling of A Giant
Olivia and I headed over to visit my grandparents this morning and it just so happened they were having a pine tree by the house cut down. We didn't know we in for a morning of entertainment when we headed that way.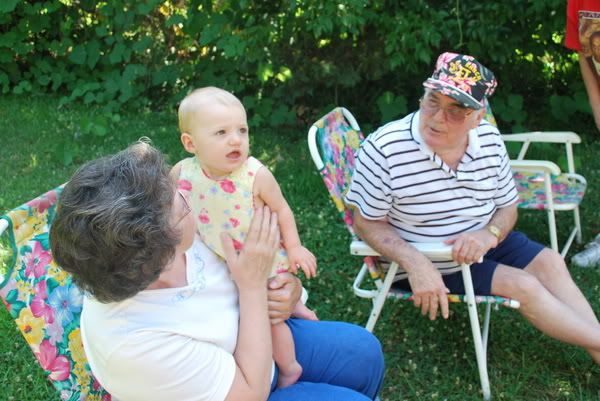 This was a BIG tree. I'm sure it doesn't compare to the redwoods out west, but for a pine tree, it was HUGE. They've been trying to have it cut down for awhile now, but every time someone would come out, they would give them an outrageous estimate. These guys came out, gave them a
reasonable
price, and got the enormous task of bringing this giant down.
Actually, it seemed like one guy got the enormous task to bring it down. The others just seemed to stand at the bottom for emotional support.
It was actually pretty neat to watch. With every limb that came down, we held our breathe hoping it didn't hit the house (especially since my great-grandfather was in it), but amazingly, they didn't even get close. These guys have got some skill that's for sure. Even Olivia sat still for a little while watching. Of course, we had to stop and smell the flowers.
It was a big tree. Have I mentioned that?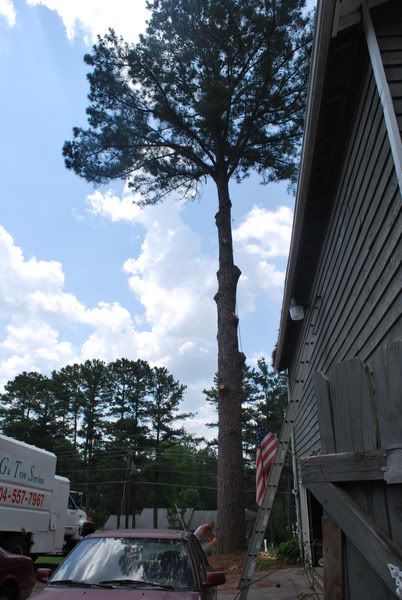 My Granddaddy.
I'm loving that hat. It reminds me of the beach.
Believe it or not, this little guy seemed to do it all. He was a one man show. He climbed the tree and cut it down. He might have been small, but the guy had some muscles.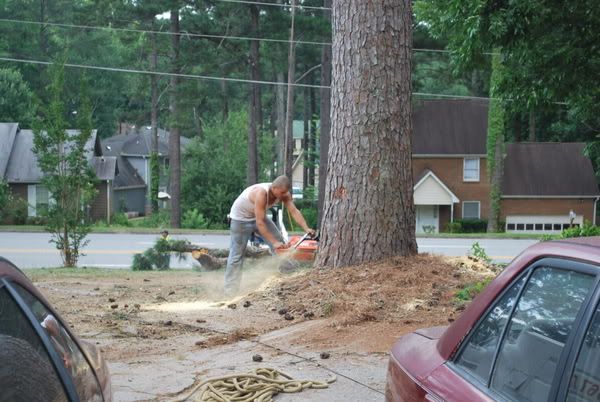 Did you see those guns? That's what handling a chainsaw all day seems to do. Maybe I might send David out to play with the chainsaw. I think we need some trees cut down. No seriously, we do. None that big thankfully.
After about an hour and half, the giant finally fell.
And thankfully, it didn't land on anything or anyone.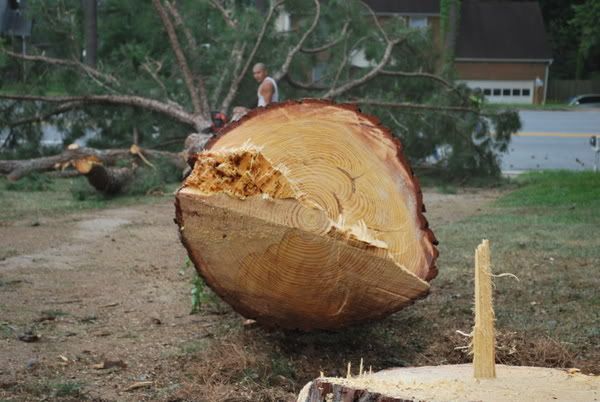 I won't lie, I seriously considered asking them if they would cut a piece of the bottom off and let me take it home. Not that I would been able to get it our of the car by myself. I doubt in my lifetime, I will see a tree that big be cut down again. Plus, it just seemed so beautiful to me.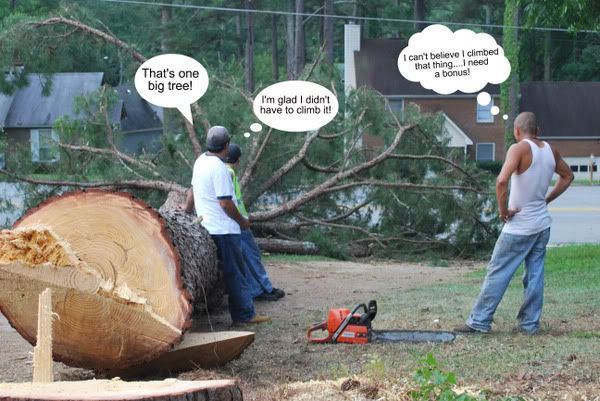 Did I mention the thing was HUGE?