Thanksgiving 2010
Did you brave the crazy black Friday shopping???
Not me. I use to fight the crowd years back, but I've come to realize I hate the crowds and to me, the deals aren't worth enough to fight for. There are a few members of my family that brave the crazyness every year, and I've already heard that this year was off the wall. A mile long line to get into Target at 4am in the pouring rain....um, I'll pass! I do however think I like the idea of getting all my shopping done in one day. I think next year, I'll leave my kid with someone and go out at a normal time. I'm not making any promises though. This year, I'm sticking to online shopping, so I guess technically, almost all my shopping will be done in one day.
Thanksgiving was nice. We ate lunch with David's side of the family, ran home to pick up David (he worked), and then had dinner with my side of the family. Needless to say, after two meals, I was stuffed. Thanksgiving is officially my favorite meal ever and I told David that if I ever make it to death row, that would be my last meal. I really want to start petitioning for a Thanksgiving holiday every month! The food is soooo good!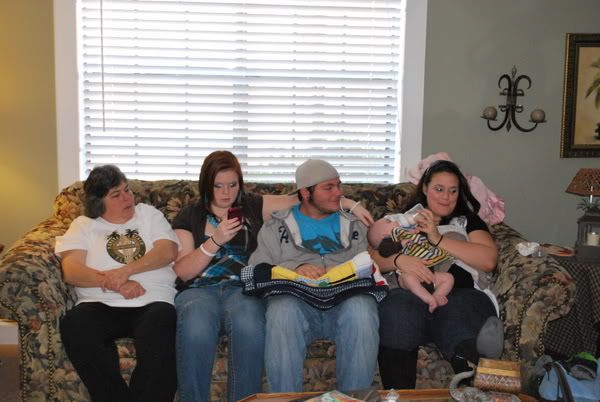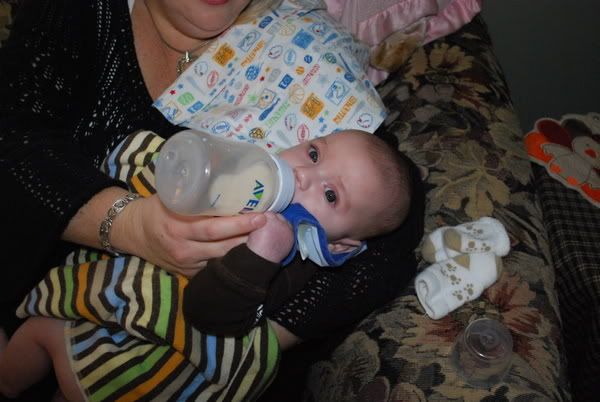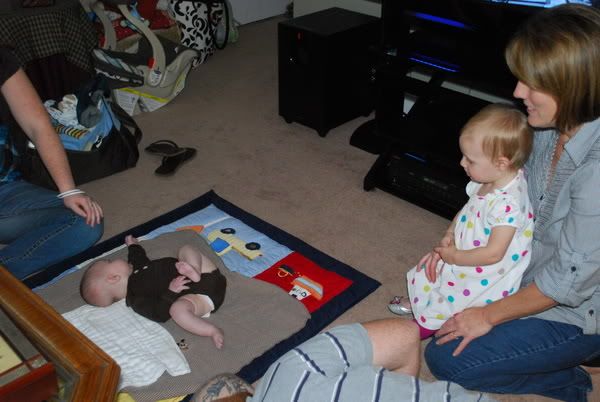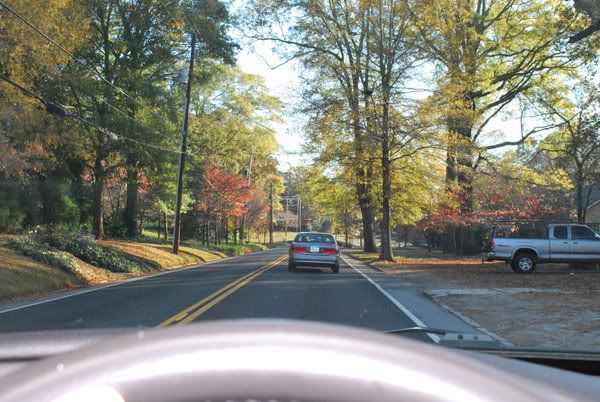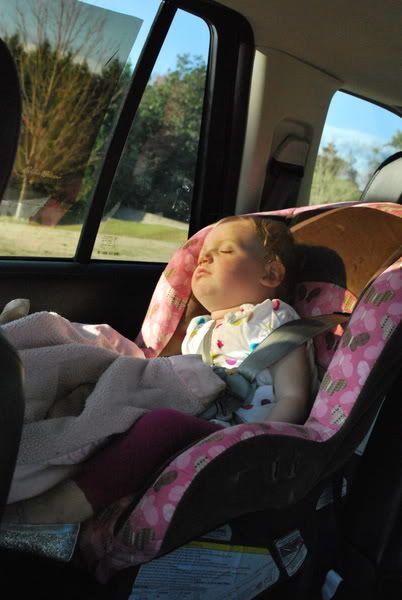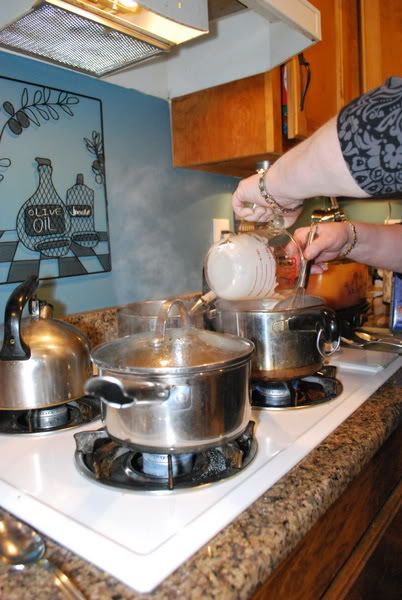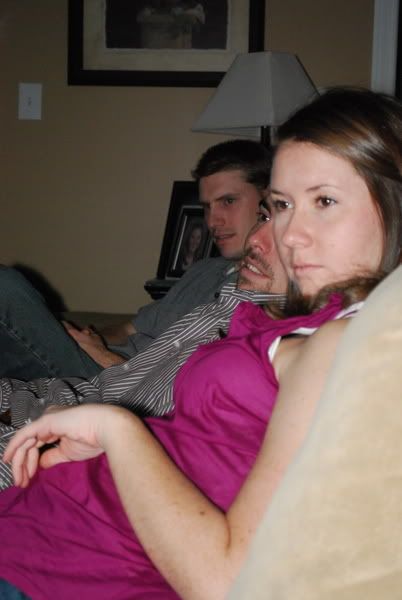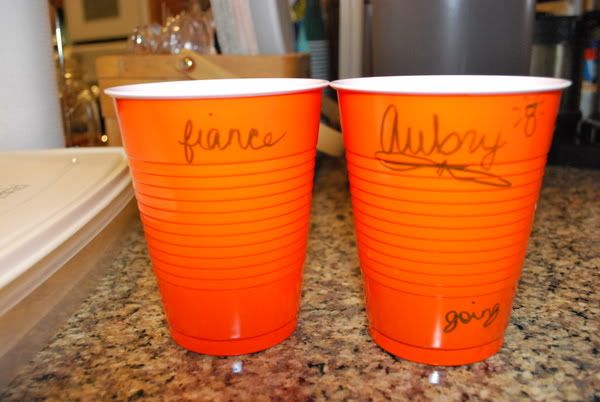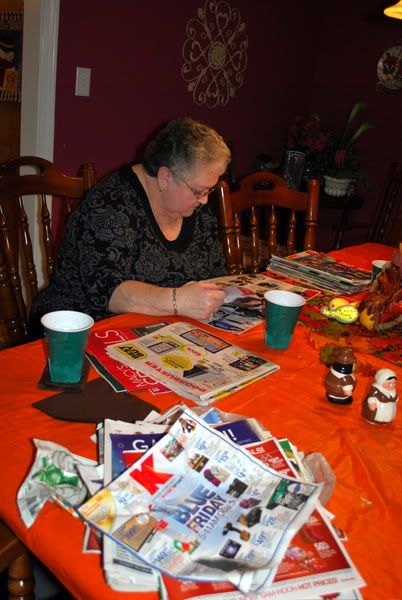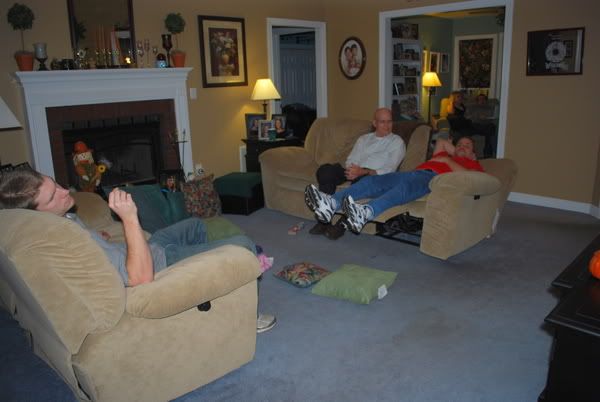 Notice how everyone is wearing tank tops? I fell into that category. I started out with a cardigan and quickly had to shed it. It was hot down here, which is ironic since last Thanksgiving it was freezing. That's Georgia weather for you.

Since I got an early start earlier in the week, all our Christmas decorations are already up, so it makes the perfect excuse to sit around being lazy and watch the rain fall today.