The Newest Kicthen additon for moms
Yesterday afternoon, OK was refusing to take a nap and mommy had to get some stuff done (i.e. cook the hubby dinner so she could go out that night). I mean she did take a whole 15 minute nap on the way home from hobby lobby earlier in the morning, so why should she need another one?
Anyways....I got the idea to drag her pack n' play into the kitchen so she could sit on something half way comfy and play while I worked. I threw in a few dishes & utensils that were safe enough for her to play with and she sat there for over an hour and half playing. I barely heard a peep from her.
Please note how my pack n' play coordinates nicely with my kitchen.

In case your wondering why there is a tp roll on the counter....I never buy tissues. If we need to blow our noses we just always use tp. Since my allergies are now in full swing, I've been carrying a roll of tp around with me. Yes, I have even been carrying one in my purse and I have no shame to pull it out in public to blow my nose. The things motherhood does to you.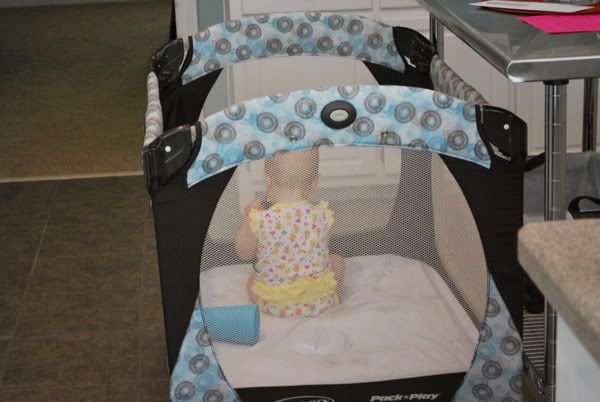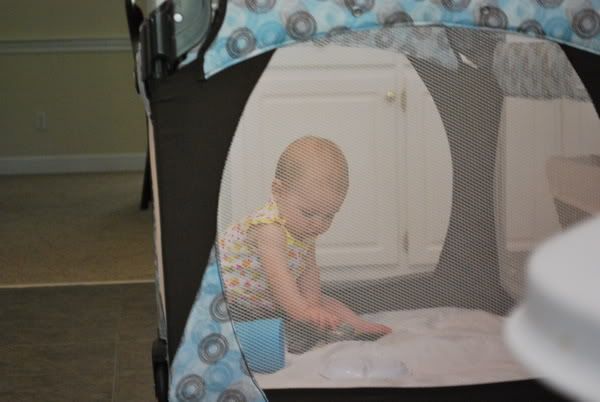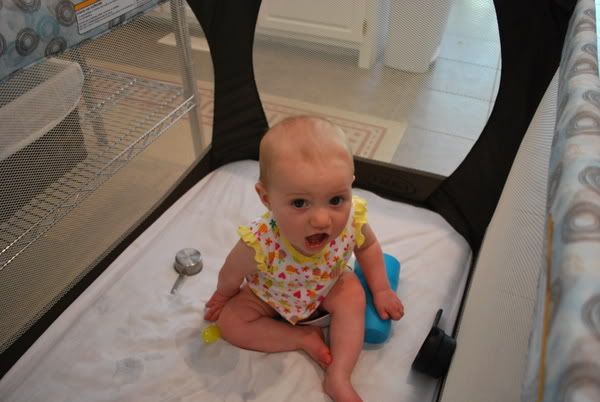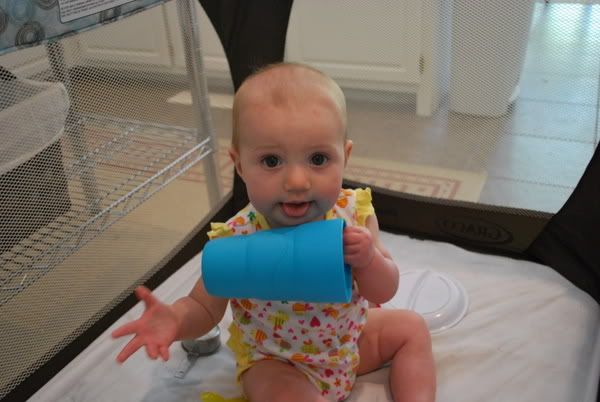 Let's hope this is something mommy can keep doing for awhile to keep her entertained!