The Big 30.
This weekend was full of birthdays for us.
We started out Saturday afternoon, celebrating my Mattie Frans third birthday.
She got a super cute new haircut the day before, click over to Amy's, so you can die from the cuteness along with me please.
After her party, we went to pick up Dave and head downtown to celebrate Dave's and my Uncle George's birthdays.

The guys decided to keep it easy and greasy this year. We celebrated with the Varsity and followed up that with Krispy Kreme donuts.
If your not familiar of those two, basically we all ate a weeks worth of calories in one sitting.
Its amazing no one had a heart attack over the weekend.

(We missed you KP!!!)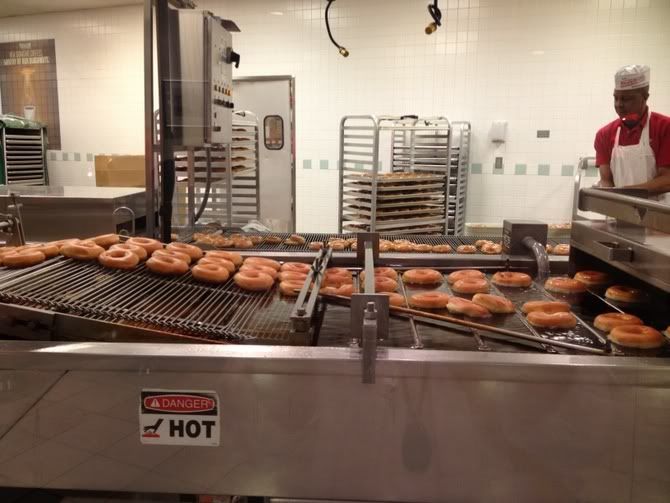 Birthday man...

Birthday boy....

We were sitting right behind the orange sign, I promise Dave does not normally look that orange.
We thought our Varsity/ Krispy Kreme birthday was so original, only to see two other birthday parties at both the Varsity and Krispy Kreme. At least we weren't the only ones singing happy birthday with candles stuck in a donut! : )

Even though it was his big 3-0, he decided he didn't want a huge shindig, though I tried to push one on him.

Dave and I have decided to keep the 30th birthday celebrations low key, in order to celebrate in a big way just the two of us in a few months, but more to come on that later.

We still had to do something on his actual birthday, so we headed over to his parents and they cooked him one of his favorite meals last night.

Of course we topped it off with his favorite.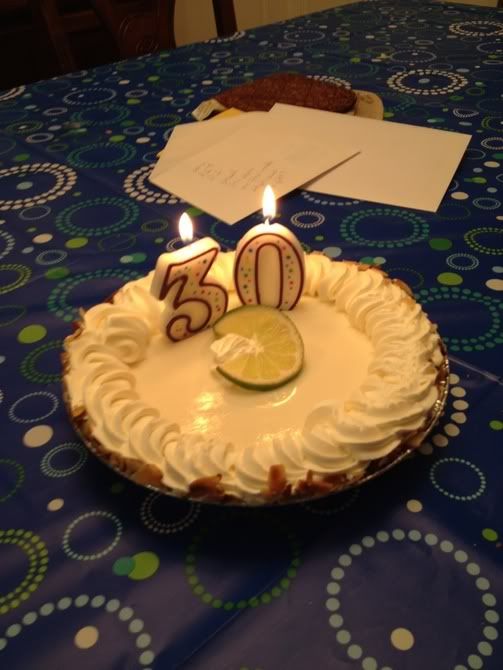 He even had key lime pie for his grooms cake at our wedding.

I guess this one has finally made it to enough birthdays that she knew what to do with the candles.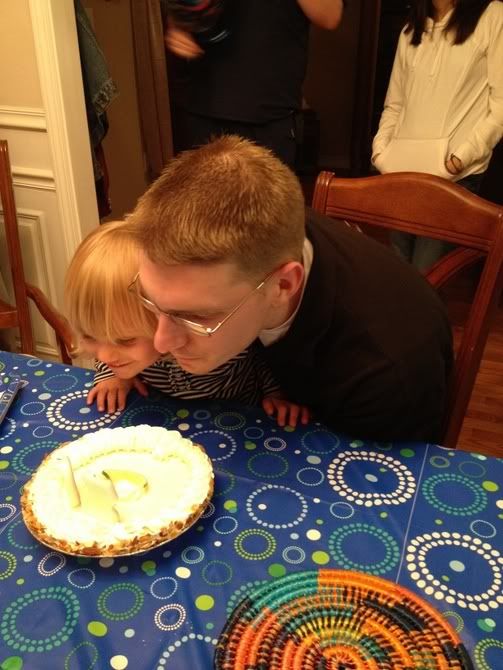 Happy 30th Babe!!!
I hope this is your best year yet! I'm excited to see what our 30's bring us!!! Thank you for being the wonderful husband and father you are. We don't deserve all you do for us!!!
Love you more.
***********************************************************
Oh, for how we're celebrating our 30th....


Final reservations are being made this week and in July we will be sitting on the beaches of the Dominican Republic, ringing in our 30's with just the two of us.

So far, 30 is looking pretty good.