Easy Peezy!
Okay, I wish I could take credit for this idea, but I cannot. However, I cannot remember what blog I saw it on last week and cannot find it now. If you saw it too and know who originally did this, please let me know so I can give credit where credit is due. Thanks!
This project takes less than five minutes and a few dollars to make.
First you need a tall glass hurricane and a candle stick holder from the dollar store.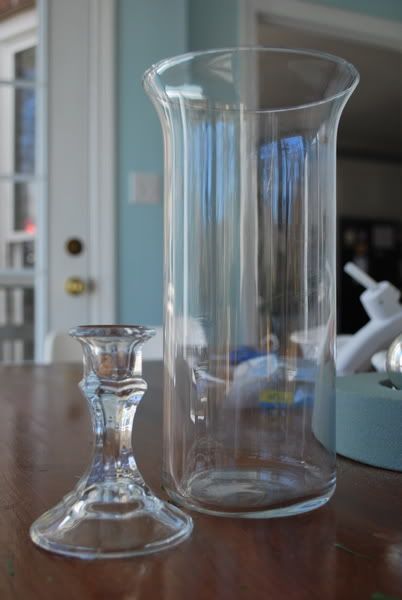 And you'll need a hot glue gun.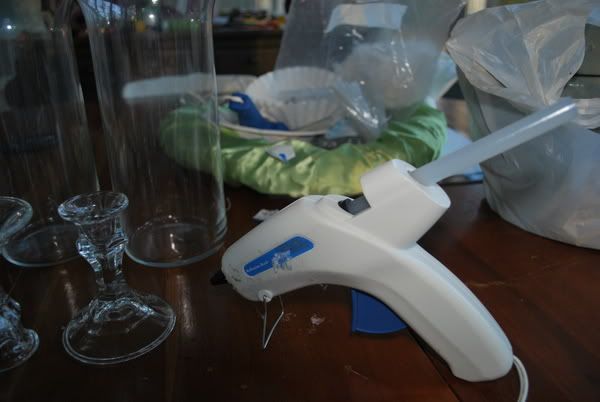 First, remove the stickers.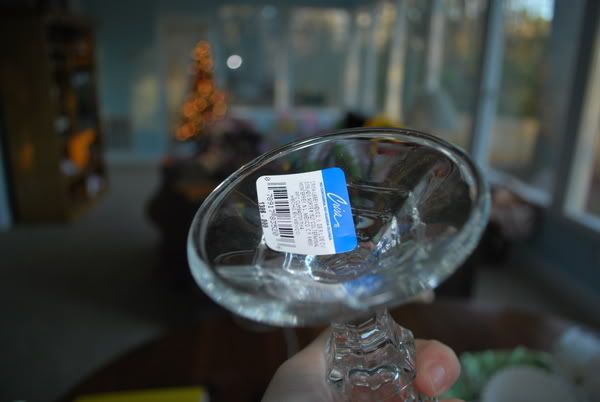 If you need help, I like to use Goo Gone.
Flip your hurricane vases over and hot glue the candle stick holder to the bottom.
You can be anal and make sure it's centered, or you can just attach it and tell yourself that no one will notice like I did.
And TA DA!!!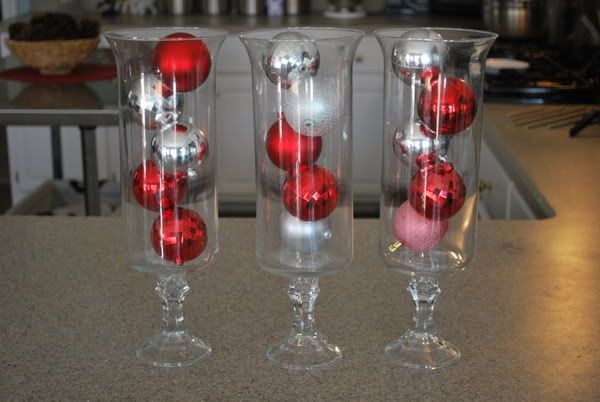 Now you've got some fancy dancy hurricane vases that cost me $3 to make. I already had the tall hurricane vases and hot glue, so I only had to buy the candle stick holders.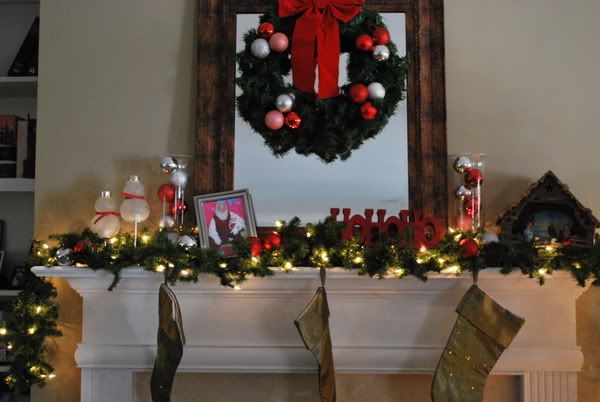 Unfortunately, you cannot see the bottom of them due to the garland, but I plan on keeping them up there year round and fill them with a variety of things according to season.
Yes, I know my mantle has a lot going on, but I can't figure exactly what to do with it. This is the first Christmas I've had a mantle to decorate for and I did not feel like going to buy stuff for it before Christmas (I buy Christmas stuff after), so I just threw what I had up there.
I told you it was going to be easy.