Some People Have Way too much Faith in me...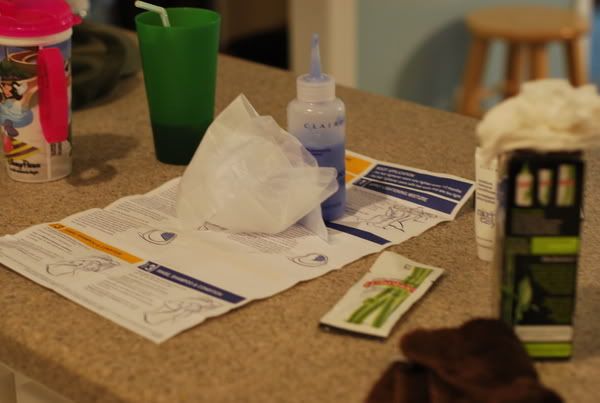 I'm seriously considering to going to school to be a hairdresser. For some reason, several people over the years have just came out and asked me to either cut or dye their hair.
Why, I have no clue?
Last week, my bestie Amy sent a text wondering if I could keep her kiddos for a few hours while she went to get her hair done this week. I said no problem and so yesterday, she dropped them off with me.

In less than an hour she was back and unfortunately, the hairdresser mixed up her appointments and could only cut, not color, Amy's hair.
So, she came right out and said she wanted me to help her with it because she didn't want to wait.
And on top of that, she wanted me to give her a blonde "peek a boo" streak.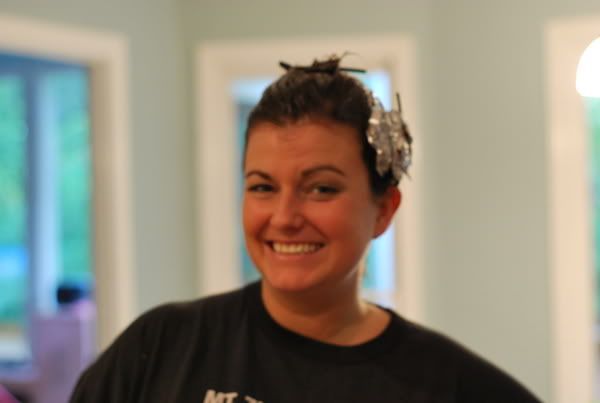 After watching a few You Tube videos, I got brave and said lets go for it and amazingly she trusted me to do it.

If that isn't trust right there, I don't know what is.

Especially since...A. I'm not a professional and B. have never done one before.

Amazingly, it turned out okay. Not perfect and no where near professional, but she can at least walk out in public and not get funny stares. Unlike my first attempt at being a hairdresser in high school, which resulted into David having to be checked out and taken to get a hair cut during school.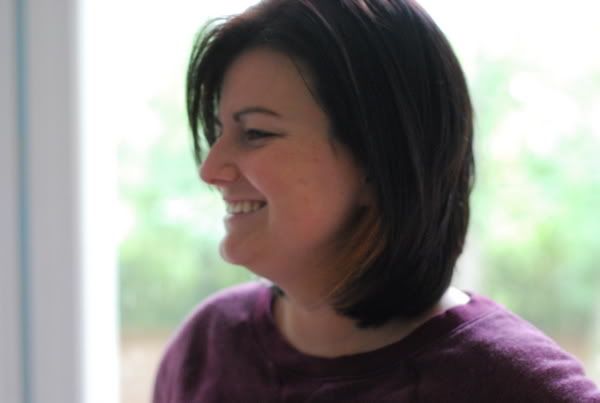 It didn't turn out as blonde as we were hoping, so she's going to go back to her hairdresser to get it lightened, but it wasn't to bad for my first time ever.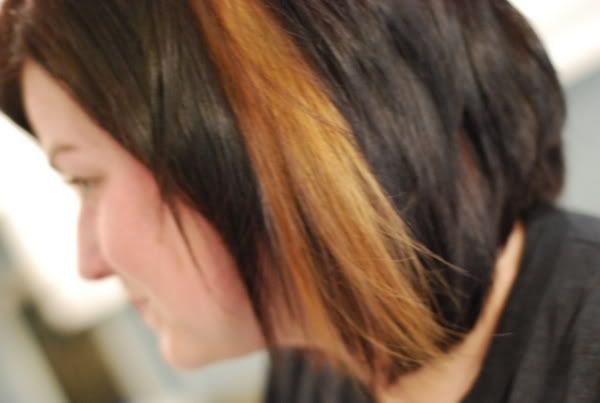 If I had the proper materials and a little more time to watch You Tube videos, I'm sure I could have done it perfectly I told her.
And that right there is one of the many reasons why I love her....cause I honestly probably wouldn't have been brave enough to let her do mine! : )