The Pumpkin Patch
I have an confession, this will be Olivia's third Halloween, but we just made her first trip to the pumpkin patch.
I also have another confession, I've come to terms this year that I'm not a big fan of Halloween. No religious reasons or anything, I've just never been that into it. I've always wanted to be. I've tried, I've really tried. I thought when I had kids, it would be easy to get into the Halloween spirit, but after three Halloweens with a kid, I could still care less. Its nothing against Halloween, I think its fun and I really wish I could get into, I'm just more of a Christmas person in my heart.
So, that would explain why it took me three Halloweens to take my child to the pumpkin patch. We headed out with some new friends of ours and their little girl, to meet some of our other friends on Friday evening. The place was great and the kids had a great time. I'd say it was well worth the $8 entry fee. They had several bounce houses, a bounce pillow, hayrides, a petting farm, etc. Olivia had a blast and I'm excited to go back in December for their tree farm!
Here's your picture overload warning!!!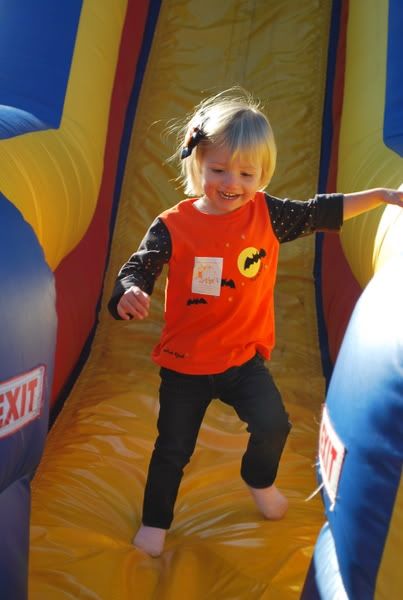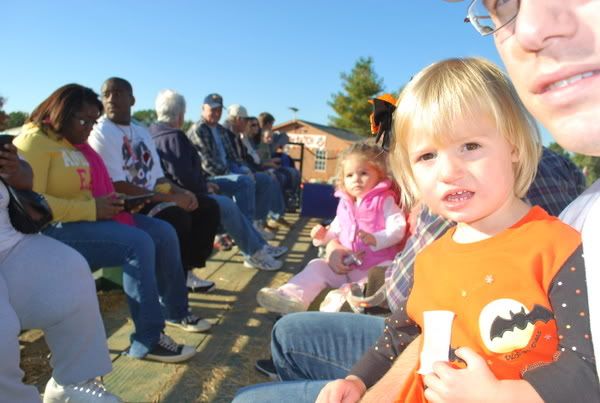 By the time we made it to the petting zoo, these two decided that they liked each other and held hands pretty much the remainder of the night. It was pretty darn sweet! : )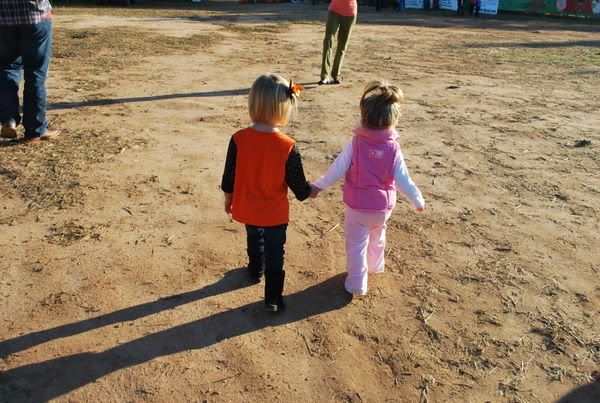 Isn't she a doll???
Our unsuccessful attempt at a posed picture with two two year olds!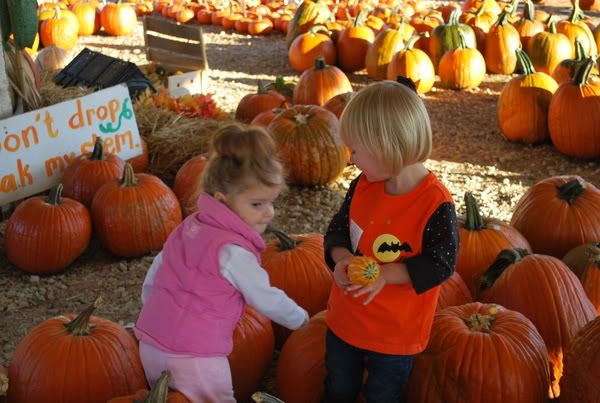 And this child has become such a poser suddenly. You pick up a camera and she's automatically "cheeeessseee!!!"
We ended the evening by picking up take out Mexican and having the girls run wild at home while we enjoyed our meal and conversation. I'm sure that curbside to-go, along with Magic Erasers, was thought up by a parent with a toddler. It's a lifesaver at times.