It's Ironic
Whenever I have a lot on my heart, I go silent on the blog.
I've been feeling off lately.

I'm sure your thinking "you say that every week?" Probably because lately it seems to be true.
I feel like I have a hundred different blog post to write about, but when I sit down to actually blog, I just can't seem to get any of it out. That's my excuse for the lack of readable material on here.

Plus, I haven't been picking up my camera lately. That's my excuse for the lack of pictures of our lives.

Actually, I shouldn't say those are excuses. They are the real reasons.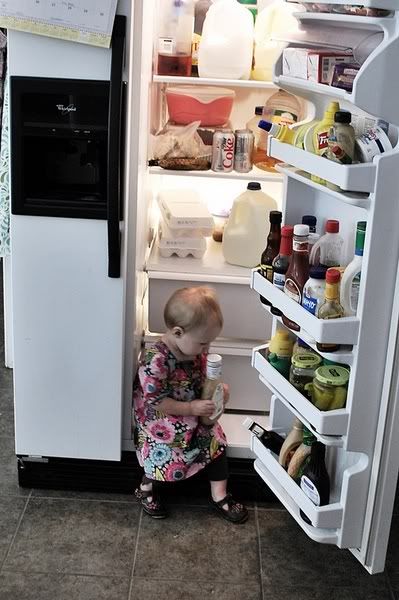 Olivia is completely draining me lately.
Emotional and physically.

I should be embarrassed to tell you that today at lunch, I cried about how worried I was that Olivia was going to be labeled in school as a trouble maker, hyperactive, or bad. Yes, I've lost it. I'm crying about something I have no clue may or may not happen at earliest five years down the road.
It spawned from our trip to story time this morning. I've taken Olivia to the baby story time at the library twice and she acted like a complete nut. Running all around, not listening to the story, climbing on tables and chairs. All the other babies her age...sitting and listening to the story. So....I took her to the older preschool age story time this morning. My thinking was that seeing the older kids (who she loves), she might sit and listen. WRONG!!! She ran around, pulling books off the shelf, yelling if I tried to hold her. Though thankfully I didn't see the librarian or the other mom's rolling their eyes, I was still a little embarrassed.
I feel like we're walking that fine line of "what do we let her get away with because she's still a baby and when do we discipline her?" Though people tell me she's advanced for her age, I struggle with the fact of she's still only 13 months old and what does she really understand. It's just hard, because when I look at other babies her age, they are just soooooo much more calmer than she is, so I don't know what we should expect out of her behavior.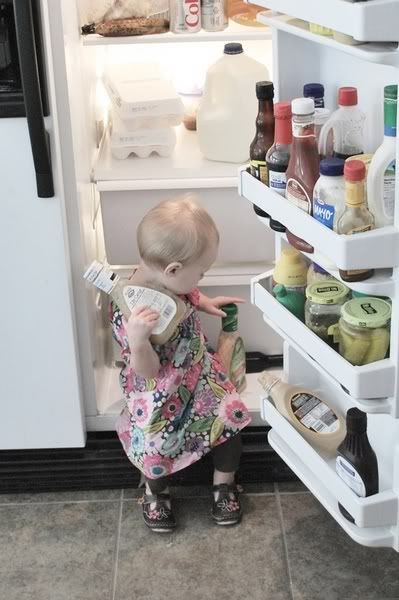 I'm just so worried that I won't have control over her in a year or two. I don't want her to be "that kid" or want to be known as the parent with the unruly child. We do discipline her when she does things out of anger, but I don't want to get on to her for things that are just her personality and who she is.

Plus, her molars are still coming through. In fact, my child who always refused baby food, has now only eaten baby food and applesauce for the last 42 hours. Evidently, it hurts so bad, she won't eat table food. Her appetite has always been low, even lower over the last month. The past two weeks, she basically quit eating all together. So yesterday, I gave her a leftover jar of baby food and the child ate the entire thing. She's probably been starving for weeks now. Yes, she's also been doped up on Tylenol and teething tablets. I feel so bad for her, but it's really getting old now. All I have to say is that molars are no joke folks! Bless you all who are about to hit that stage.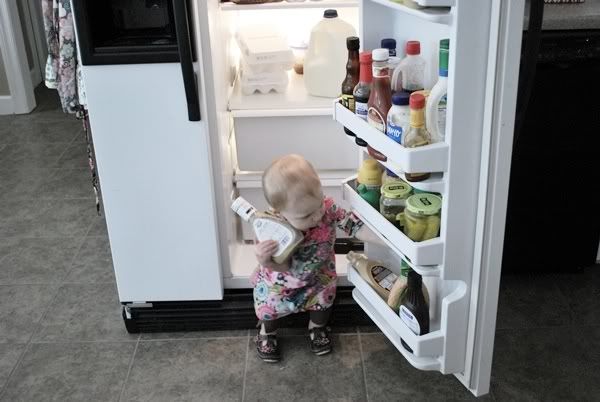 There are other things on my heart, but I feel it's best I keep them off the blog. Nothing major, just stuff that's been bugging me lately.

We're going on a little trip this weekend. I'm hoping to come back from this little trip feeling refreshed and at least a little relaxed. Plus, after this weekend, Halloween will be over. I've never been a huge Halloween person. My favorite thing about Halloween, is when it's over, it kicks off the Holiday season for me. I love Thanksgiving and Christmas!!! I'm excited about the holiday season this year, since last year I was far from excited.
We will not have access to internet, so I'll be back next week. It took all I had to get this post out, so I have no scheduled post.

I need to get busy, I've yet to pack a thing.