Any time we get together with the family now a days, we're pretty much asked every time "have you been working on the house?"
Well, the answer is yes. Slowly, but we're working.
Here are a few projects we've knocked out over the last month.
1. I finally hung up the flag I received as a gift three years ago when we lived at our first house.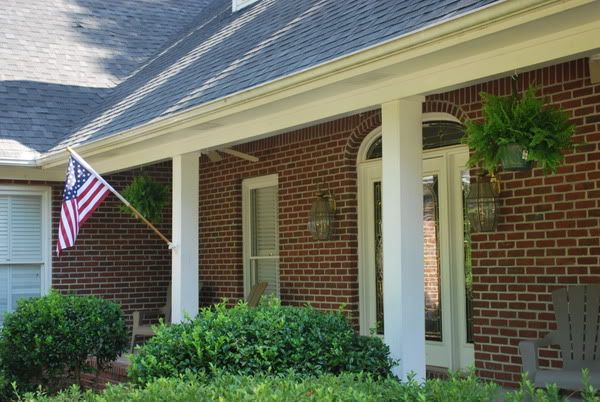 Better late than never. I'm amazed the thing didn't deteriorate in it's plastic wrapping.
2. David cleaned up the islands in front of the house and put down pine straw.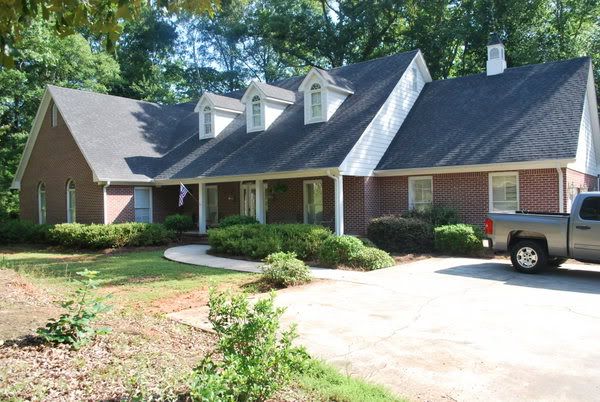 We were pretty bummed when we didn't get yard of the month last month. I mean, it was some improvement from before!
I'll refrain from showing you the rest of the yard. After much debate and going back and forth, we've finally come up with a financially reasonable plan to fix the front. We're hoping to start putting it in motion this fall.
3. We also got around to buying florescent light bulbs for the recessed lighting fixtures.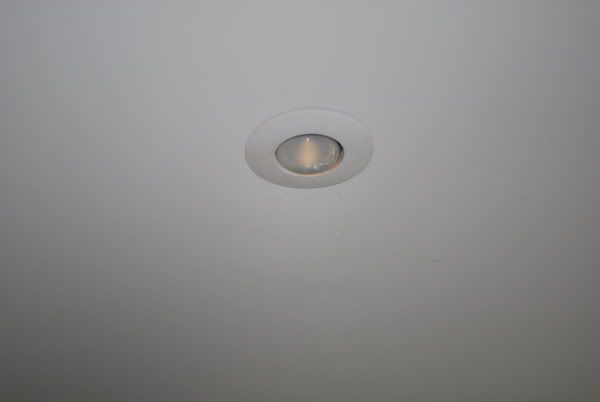 It makes such a huge difference and I'm now in love with recessed lighting! I'm so glad we finally bit the bullet and spent $60 in light bulbs. It was something that was hard for me to swallow.
Oh, and we spray painted the rims white. They were some ugly beige color and stuck out against the white ceiling.
4. We switched out the fan in the laundry room, replaced it with a dome light, and moved the fan to the kitchen.
That's an exciting room isn't it? I promise to one day make it pretty, but it's not at the top of the priority list at the moment.
The fan helps a little with cooling off the kitchen, but it makes a big difference in breaking up the long span of ceiling.
So, that's what we've been working on since we got back from vacation. I'm sure your thinking "well I could accomplish that in a weekend." I'm sure most people would go that route, but we're a little slow when it comes to projects around the house. I've finally come to terms that it will take us ten years to get everything like we want it and I'm pretty sure then we'll have to move.