Up close and personal.
While camping this past weekend, we did go on one little adventure on Saturday morning.
We took Olivia to the
Pine Mountain Wild Animal Safari
, which is a zoo that you get to ride through and feed the animals along the way.
Olivia loved it, especially the deer. Early on during our three mile ride through, she decided she had no problem discriminating and only shared her loot with the deer. She refused to feed anything else. I cannot say I blame her since they seemed to be the only animals that weren't right up in your face.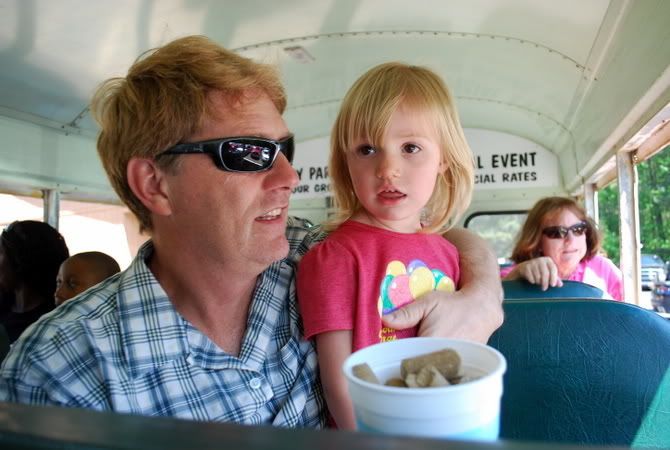 This baby zebra was only five days old. Sorry, I only have a butt shot but I wanted you all to get to see a five day old zebra.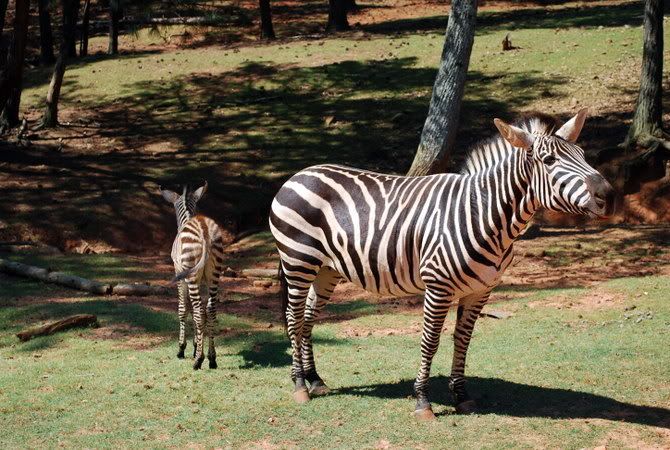 I have decided that I am not a fan of any animal that looks like this one. That face says pure evil to me.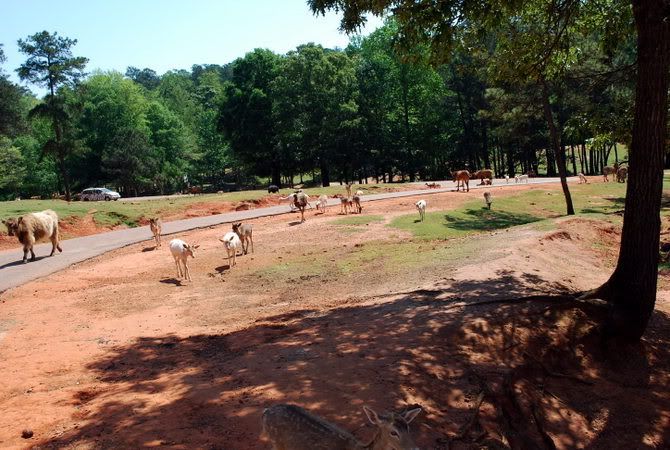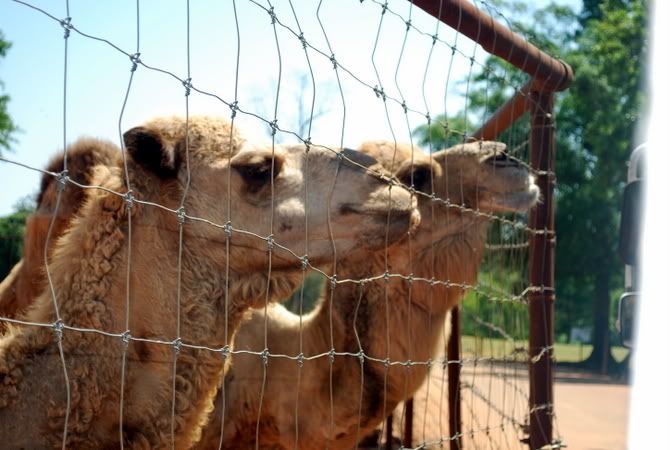 Giraffes are one of my new favorite animals. You seriously cannot realize how beautiful and majestic they are until you are right next to them. To stand a foot away from a giraffe should be on everyone's bucket list.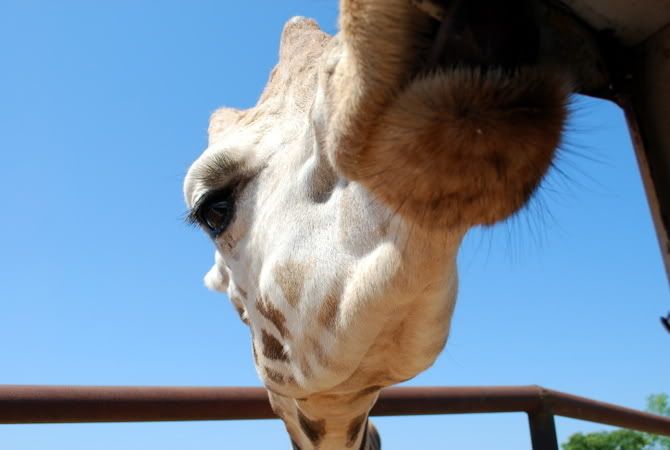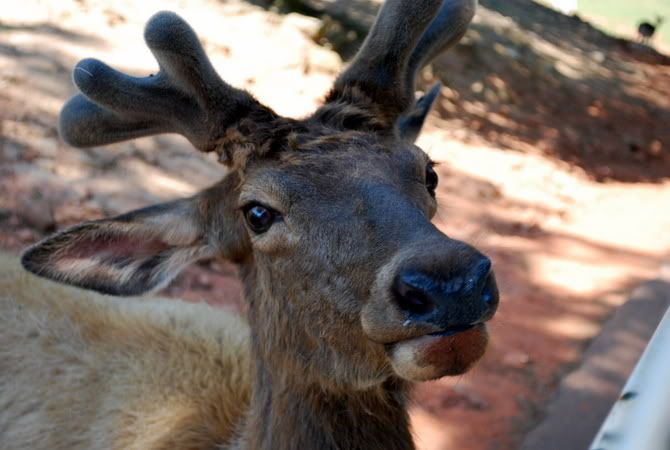 This guy obviously has no concept of personal space. I promise that this is not zoomed in. Mr. cow from India was seriously thisclose to me and all up in my dance space.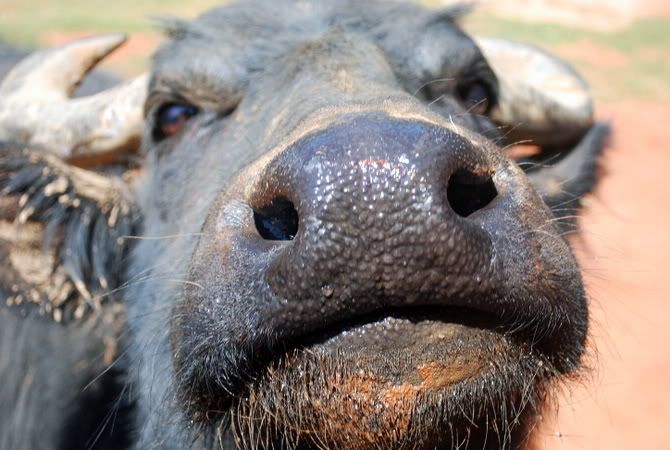 I may or may not have thought about how I would love to have a pair of those horns hanging in my house when I saw this guy. The horns were beautiful. I know, I should be ashamed of myself considering I was at an animal preserve, but you know I like to keep it real on here.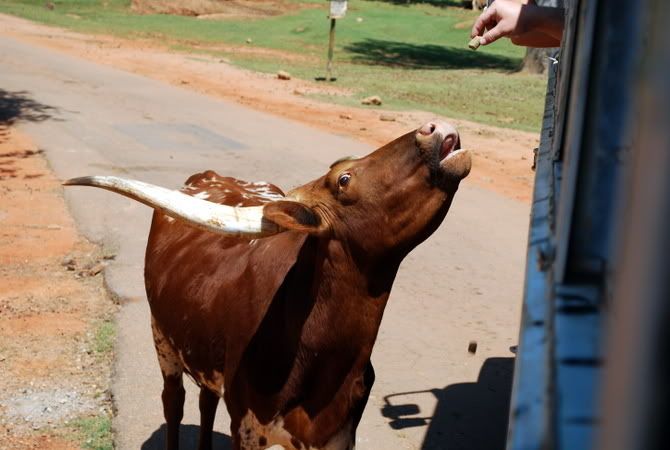 This guy was pretty cute even though he weighs a mere 5000 lbs. I'm pretty sure Nicole's
tour guide
and ours went to the same zoo tour guide school, since we got the same exact facts they got about rhinos. I guess its good to know our guy and his facts were legit.
They also had a walk around part of the zoo which held plenty of animals like tigers, lions, alligators, baboons, i.e. animals you would not like to be out in the open with. I'll spare you all from the 100's of baboon pictures that I for some reason felt the need to take.
For the record, a trip can be considered a success when Olivia has to be carried out of the park asleep on her Papa's shoulder. It is rare for the girl to sleep at all, let alone on someone's shoulder.