me
Yesterday I picked up my camera for the second time this month. I haven't been using it at all since I got my new phone in November.
I was walking around playing with it and taking pictures of random things when I snapped a couple of myself in the mirror.
I am in the running of the most un-photogenic person on the planet. When a camera gets in front of me, I go weird for some reason.
Hence, that's why you hear, but rarely see me on here.
So, this is me.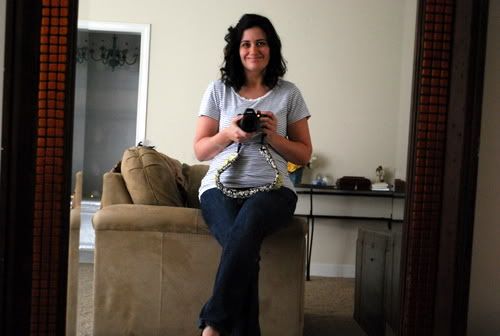 Sitting in our still not decorated master bedroom with the crazy blue chandelier over the tub.
Freshly showered after my longest run to date.
No makeup on, but curled hair (
I've been practicing on my curls
).
On a Tuesday.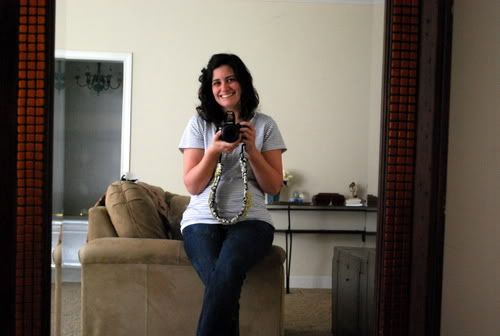 The face behind the words.
Me.