First day
Yesterday was OK's first day of pre-k.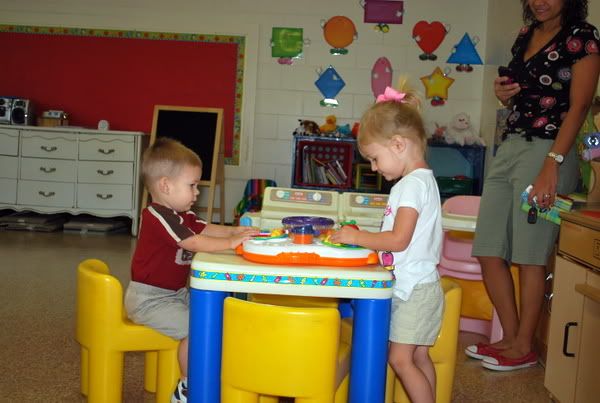 This was the only picture I could get out of her. I wanted one of her and her huge backpack, but she refused to stop and pose for me. We walked into the classroom and she immediately took off to play. I kept trying to get a goodbye from her, but she wasn't having it. So, I turned around and walked out a little sad that she couldn't even say bye.
Y'all already remember what happened last week, so I guess I should have been prepared.
For the first time in over a year, I had a whole three hours to myself and with nothing I had to be doing. Of course, I spent it at the grocery store and cleaning up the house, because that's whay mom's do right? I'll be honest, I thought to myself, maybe I could do this everyday???
Which I should state....if its God's plan to only bless us with Olivia....I will NOT be homeschooling. Her and I would kill each other...seriously!
Before I knew it, my three hours were up and I had to go pick her up. I knew she was fine throughout the day, so I decided to pick her up in the car pool lane. As they brought her out, the look on her face was like "where the heck are they taking me?" But as soon as she saw the van, she started screaming "Mommy! Mommy! Mommy!" and was smiling from ear to ear. Totally made my day and made me forgive her for no goodbye!