Still here....
Hi.
Remember me?
Probably not. But oh well....
I had to take a little break.

Last Sunday, I was talking to the hubby about life lately and I finally just looked at him and said "I'm just emotionally tired." That's when it hit me.....April had been rough for us.
Yes, believe it or not, everything is not so rosy and blissful in the Mabrey house all the time....like y'all ever really thought that! Ha!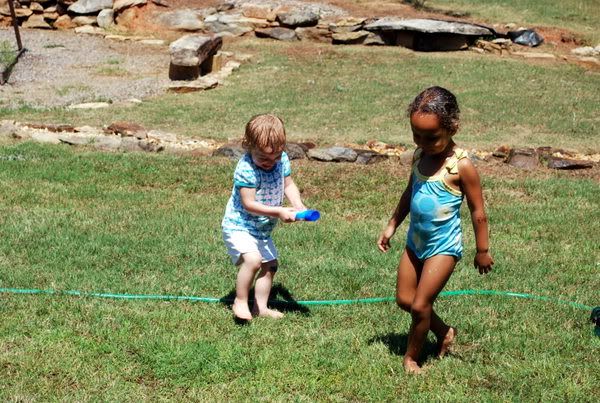 April can be summed up with an unexpected death in the family, other family issues, croup, two sick parents (david & I), parents having surgery, birthdays, bridal showers, Easter, tornadoes, and then the kicker last week.....a wisdom tooth coming in for me.

If you were one of the fortunate who were smart and had your wisdom teeth taking out young, let me tell you....it's a witch. If that's what it feels like for babies when they cut teeth, then I completely understand why they hate the world. I was literally useless for two straight days. I did make it to the dentist on Tuesday and luckily it wasn't an immediate need to take out or infected. The dentist wants to take it out, but it's not a rush. Thankfully, it stopped hurting two days ago and I finally feel like a normal person again.

So, that's what's been up with us.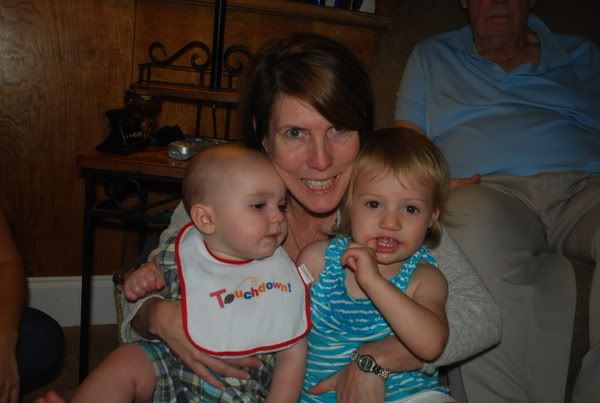 I was happy to see May roll in. Even though this is a crazy busy month for us, I welcomed it with open arms.
A couple of updates to the questions I get asked the most nowadays....
*Olivia has fully recovered from her croup and she's back to her normal wild child ways. I think she got a little spoiled with being held constantly when she was sick, so we're trying to work on that since she thinks she needs to still be held 24/7 and though I've gotten to the point I realize I need to soak it in cause she'll want nothing to do with me in 12 years, it's just hard and awkward carrying around a 25lb. three foot tall little person.

*We still have not heard one word from our caseworker about the sibling group. Yes, it's now been over a month. This is the most frustrating part of any adoption process, the W...A...I...T...I...N...G... Yes, we've sent emails and called, but we haven't gotten ANY response. We realize that we're not a priority since it's not an emergency placement, but it would still be nice to get a short email saying "hey, we haven't forgot about you." But, we're dealing with the government, so that is to be expected. We've stayed in contact with a few other couples from our training classes and we know we're not the only ones, so evidently, it's not just us. We still remain strong on our feelings and know it will all be God's timing, but still....it's frustrating. So please keep us in your prayers on that. I would just like to know something.
*We have had a visitor of and on this past week. This is our favorite little chocolate drop, Malachi...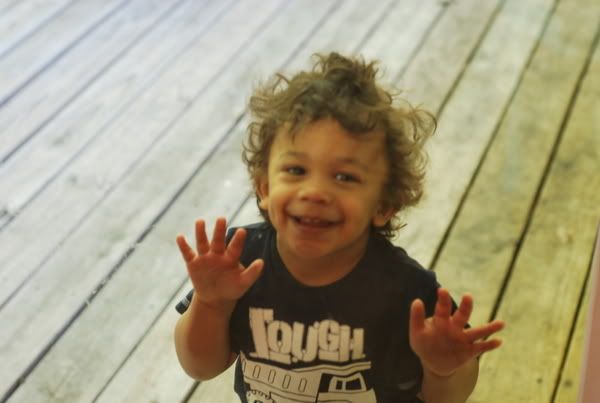 Isn't he the cutest thing? He's Olivia's new little buddy. They get along perfectly. When he had to go home on Wednesday night, we had a little girl sobbing in the back seat because Malachi had to go home. His mama and I have already talked and we both support arranged marriages.
Ummm....that's all I have updates on for now.
I feel some of my blogging juices starting to flow again and have a few things floating in my head, so maybe I'll start posting more frequently again. But you know I never make promises.