Her last hoo-rah!
The final countdown to my cousin Aubry's big day is finally here.
We only have a little over two weeks to go.
I think I've failed to mention that I was given the honor to stand right beside her as her Maid of Honor (I think technically I'm a matron). Whichever, I'm extremely honored to be given that position.
This past Friday we decided to celebrate her final days of singledom with a bachorlette party.
We were trying to get a little creative with what exactly we should do, since A. none of us are real party animals and B. several of those attending (like bride and groom sisters) were under age.
Aubry's cousin Kristen (who is also in the wedding) came up with the idea of us going to dinner and then a paint-your-own pottery place.
So, Friday night we headed up to Atlanta for dinner at the Original El Taco, which was basically fancy mexican food. It was delicious and I got to come home and brag to David I ate one of his favorites for dinner, fish tacos. Oh, and their sangria was to die for.
After dinner, we headed over to All Fired Up. We got our own room and was allowed to bring our own desserts and drinks. Kristen picked up some cupcakes from Cami Cakes and they were seriously the most delicious cupcakes I've ever tasted. I've been craving them since.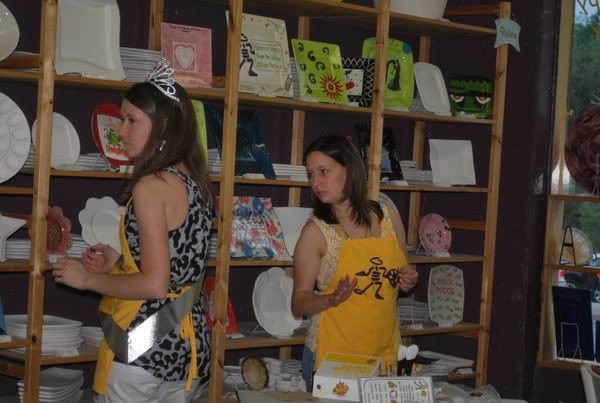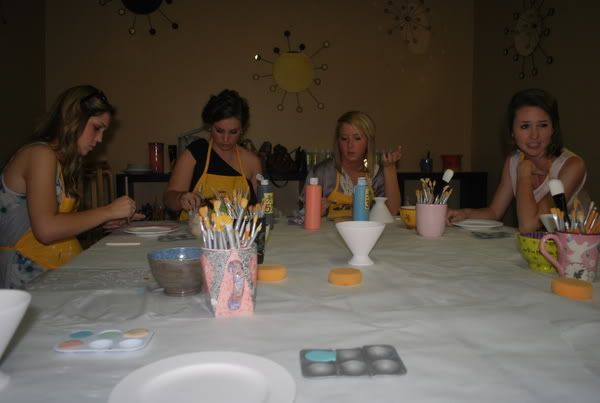 I think it's safe to say it was a hit and we all had a great time. We decided to all paint something that the newlyweds could use in there house, so we painted few bowls and plates.
I decided to try my hand at a plate. I'm glad I did, because a few of the ladies who painted a bowl, said it was harder than they thought it would be. I kept mine pretty simple.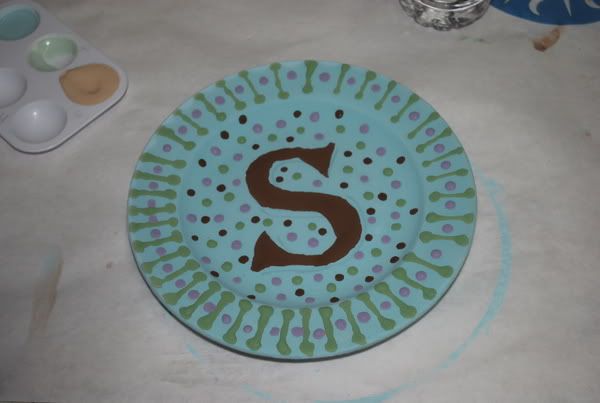 They glaze and fire them for you, so they are all pretty and shiny when you pick them up. I told Aubry that I'm going to request to eat off my plate any time I come to her house.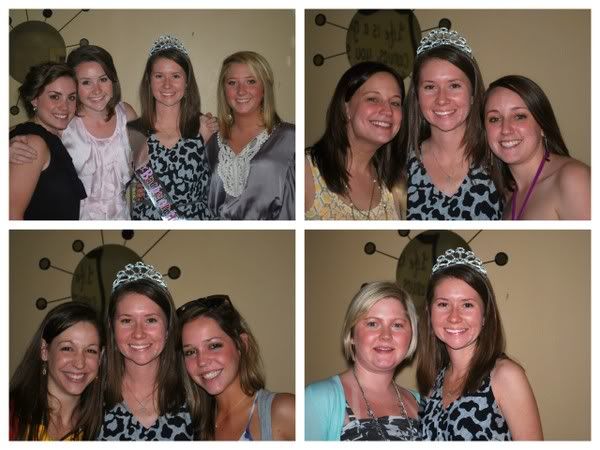 Afterwards, a few of us attempted to go see the movie Bridesmaids which had just came out that day and seemed fitting. Unfortunately we missed the last showing by 15 minutes and since we all had a busy next day, we decided to call it a night. I told you we were party animals! : )