Are we at that stage already???
This has pretty much been the scene at our house all week...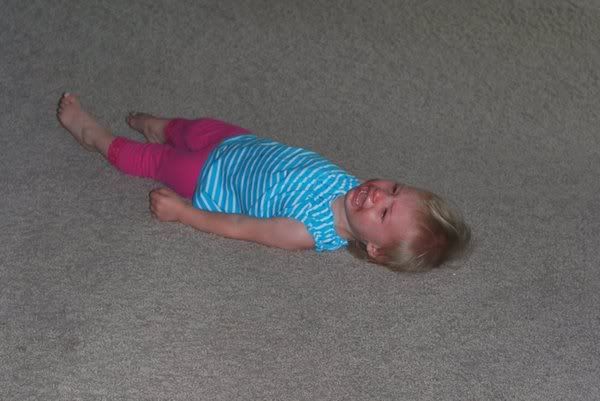 Something has taken over my sweet child. She literally woke up Monday a different person.
I'm not sure if this is what people refer to as the "terrible two's" or what? Yeah, she's not two yet, but she's always been advanced.
I have wondered if this all is because of the blankie, but we're not backing down on it. See the corners of her mouth??? That's from the constant blankie sucking. Sadly, that's the improved version. We've been almost a week with keeping blankie in the bed during the day and so far, we've only had one melt down about the actual blankie.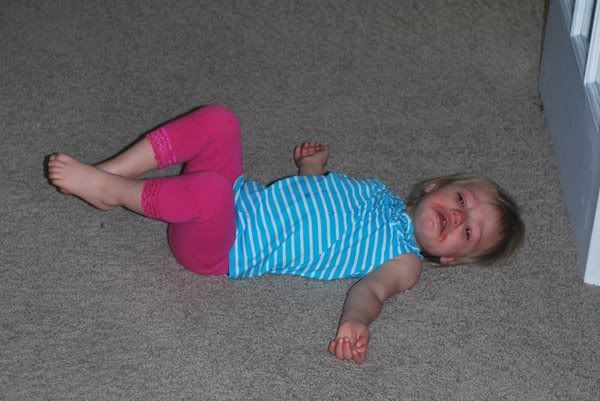 If your wondering what she's having a fit over....chap-stick.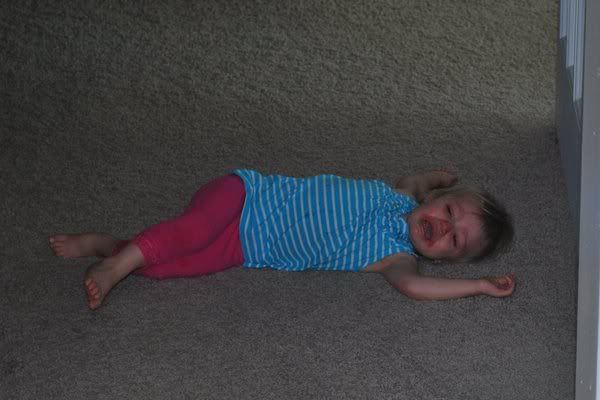 Other things this week to cause these fits....

*taking her coat off after coming into the house

*not letting her have water out of an (actual) glass
*telling her we have to quit swinging and go inside since it was dark out and freezing cold

*giving her something more healthier to eat for snack rather than the fruit snacks she wanted, since she had already had a pack earlier

*putting her pajama top on at bedtime

*trying to love on her

*trying to help her with anything she's struggling doing

*looking at her
The list could go on...
So far, we've had luck if we put her on her time out stool when she throws a big fit. That will usually calm her down quick and she will immediately stop crying. I'm sure some people will say to ignore her, but when we do, the fits go on for up to 10-15 minutes. We don't want her to think it's appropriate behavior to throw fits like she has been and because she stops immediately when she's put in time out, we know it's not something she's truly upset about.
I'm praying this stage quickly passes because I want my sweet girl back.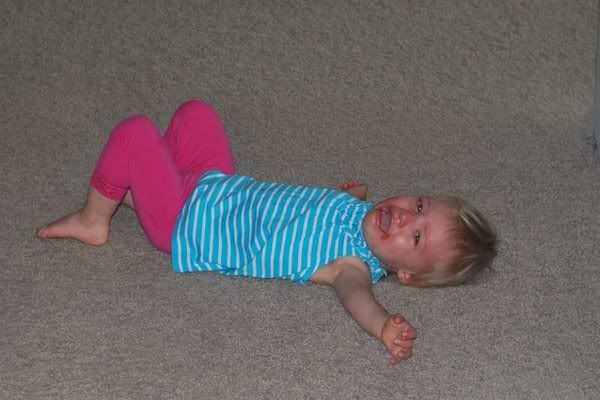 Any suggestions on stuff to use on her mouth? For the last two months, I've been going back and forth using Aquaphor, Neosporin lip balm, Carmex, & A+D all purpose skin-care ointment. It is getting better after a week of no blankie, but I would like something to hurry up the process. It just looks like it hurts! : (