For most, it was just another Tuesday....
But this Tuesday changes her life and ours forever.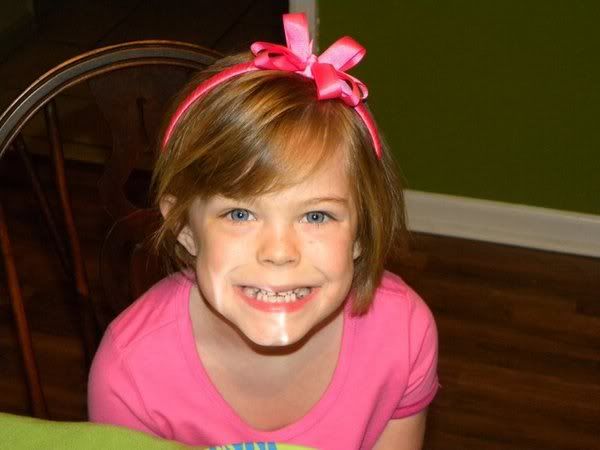 (pic via her former foster mom's facebook-I'm sure she doesn't mind my stealing it)

This sweet little face moved in with us this evening.

No, I haven't said anything to anyone because its honestly been a little of a whirlwind.

Less than 24 hours after I posted my last post about how disappointing it was because the last group didn't work out, we got a call for her.
Turns out, she's been with a foster friend of ours and living literally 5 minutes from our front door the last four months. Due to some personal and health issues with family, they needed to have her removed from their home. They felt like they could no longer provide the attention she needed. In my eyes, it was such a selfless decision for her foster parent to make and I have so much respect for them making that hard decision. I cannot imagine being in their shoes.

She came over a couple of times over the weekend, for us to know each other a little. Our caseworker (who is also hers) told us to talk it over and give her an answer on Monday.

Honestly, it was as close to love at first sight as we Mabreys get to and we knew that night we wanted to keep her.

I can I tell you that my heart has broken several times over the course of the past few days. The stories and some of the stuff she's said is heart breaking. Watching her say goodbye and taking her away from the only family she's known the last four months, has to be the hardest thing I've ever witnessed. I honestly wasn't prepared for how hard it was going to be emotionally.

Watching a little girl bawl and cry out "when will I ever get to go home? I just want to go home." will bring me to tears no matter how hard I try to not cry in front of her. Later, when David got home, I snuck away for a moment and just let it all out.

I cannot tell you how many times I've cried for her these past few days. For this little girl that I've only even known about for four days.
She the sweetest child and only wants to please.
Olivia adores her and follows her around constantly.
She's not entirely free for adoption yet. From what we've been told, however, things are looking good for rights to be terminated. Our caseworker comes over tomorrow to give us all the details and sign over temporary custody to us. We do know she has a court date in October.
After a emotionally hard afternoon, we got into a groove and the rest of the evening went well. In fact, it went close to perfect. I couldn't have asked for things to go any better.

I have so much more to share, but that's all for now. I'm tired and ready for bed. I have to be up early for the real car pool line.